Commercial & Industrial Roofing
Traditionally known as tar and gravel roofs, these roofs are built by alternating layers of asphalt or tar and a fabric such as felt. The layers are topped with a gravel or fine stone, which provides ultra-violet protection as well as fire resistance. Built up roofing systems are self-healing (if cracks form) and very durable. This traditional roofing method is less commonly used today, but delivers excellent waterproofing protection, and extreme durability. 
ADVANTAGES
Durability

Watertight Seals

Low Maintenance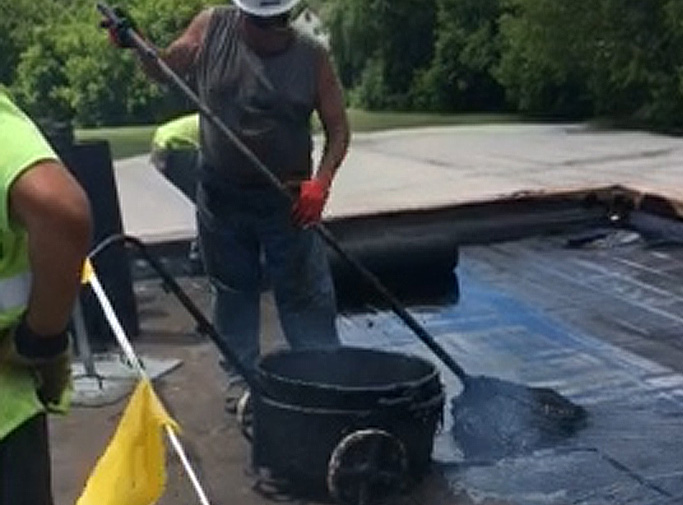 Built to last. That's what you get with a built up roof.