Commercial & Industrial Roofing
Fully-Adhered = Full Coverage
While no single roofing system fits all buildings, a fully-adhered roof delivers many advantages. Thick membranes (EDPM rubber), ranging from 45mm to 90mm are fully-adhered with approved bonding adhesive over insulation. The insulation is mechanically fastened to the roof deck. While labor-intensive, the process creates a watertight roof like no other construction technique.
When compared to a ballasted roof, a fully-adhered EDPM roof is much lighter in weight. Buildings with a fully-adhered roofing system enjoy energy efficiency and reduced condensation as well as impressive durability. A fully-adhered system delivers improved aesthetics and reduced noise to building occupants due to the elimination of wind flutter. A fully-adhered roof is easy to walk on, and in the unlikely event of a water issue leaks are easily found and repaired.
A fully-adhered roof has a life expectancy of 25 – 30 years and is a true investment in your building.
ADVANTAGES
Durable

Great Uplift Protection

Low Maintenance

Entire Roof is Visible

Highly Reflective/UV Resistance

Relatively Light in Weight

Highest Degree of Stability

Easy to Walk On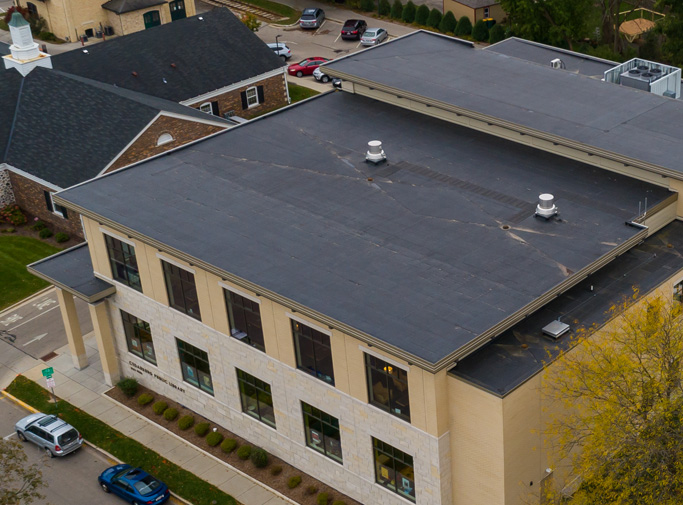 For the past 23 years, Performance Roofing Systems has been recognized by the leading manufacturer of EDPM materials for their quality workmanship – achieving over 1,000+ perfect roof installations.